Unboxing Hasbro's SDCC Exclusive Super S.H.I.E.L.D. Helicarrier Hasbro has released some pretty huge San Diego Comic-Con exclusives over the years, including Marvel Universe Galactus and Sentinel figures that tower at 19" and 16" respectively. This year's Super S.H.I.E.L.D. Helicarrier exclusive has achieved size supremacy, however, measuring about 46" inches long, 17.5" wide and 5ish" inches tall at its deck. Effectively an extended and recolored version of the standard The Avengers movie toy line Hellicarrier, this ship comes packed with 3.75" Captain America and Maria Hill figures and features nine rocket launchers, roughly eleven peg areas for figures to stand on, exclusive new decals (including a clear SDCC homage) and box art by Marvel's Joe Quesada. Hasbro sent CA a Super S.H.I.E.L.D. Helicarrier to check out, so we chronicled the unboxing process to give fans an idea of what they can expect should they choose to spend $129.99 at Hasbro's Booth #3329 to buy their own at SDCC. You can follow along with our unboxing adventure after the cut.

Nick Fury tells you what time it is.
The front and back of the box.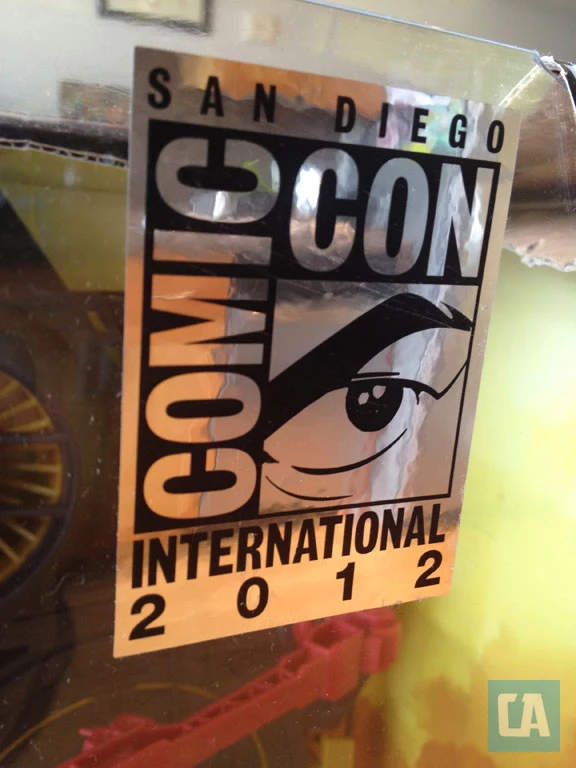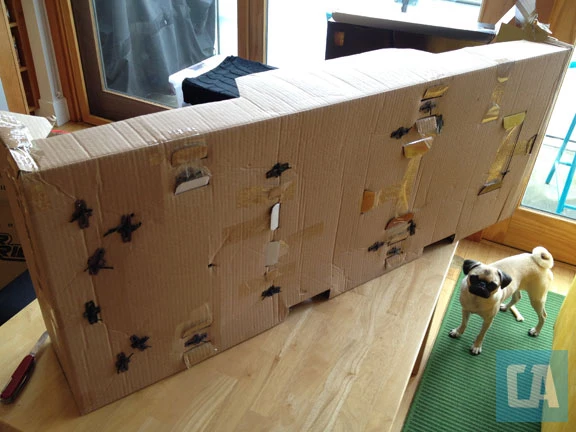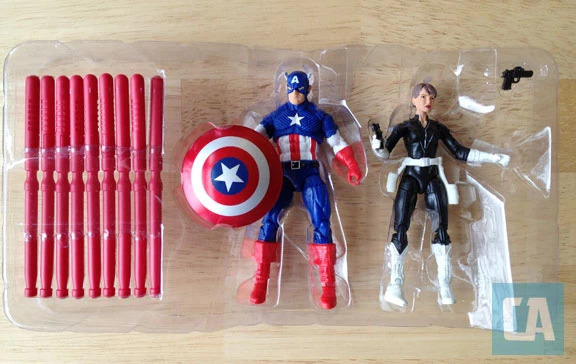 I confess, I still haven't put all of these decals on.
Maria Hill sports more of a comic book likeness than a Cobie Smulders likeness.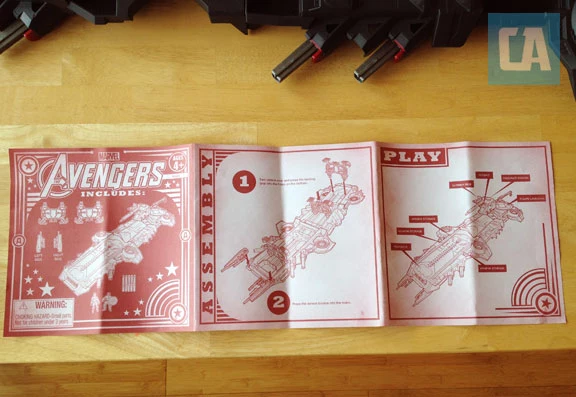 The Stark Industries logo is a nice touch.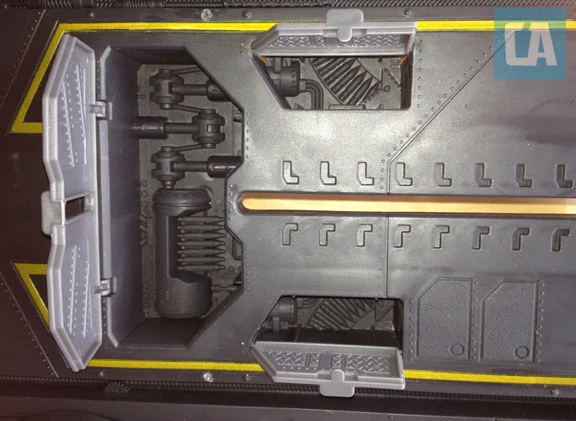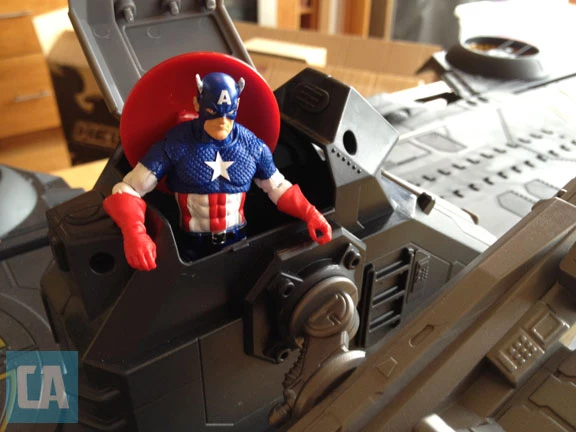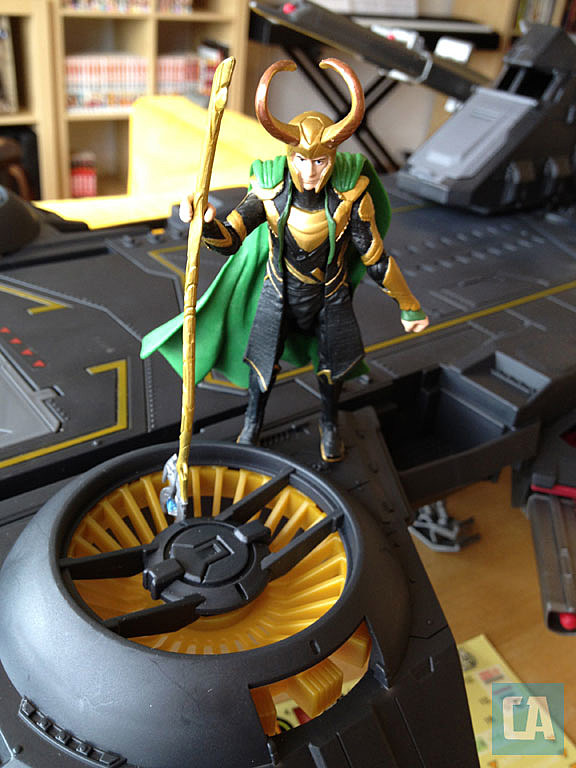 Some of The Avengers movie figures take a ride.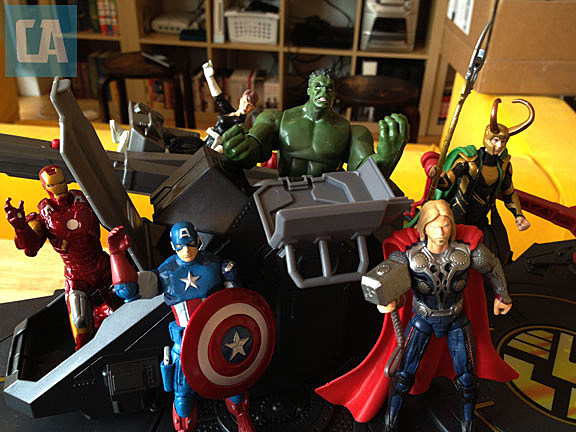 Things get awkward when the past few years of SDCC exclusives meet.