 ComicsAlliance's Comic-Con Memories: The Humans [SDCC 2012] San Diego's Comic-Con International 2012 is behind us, but we'll always have the memories. Those and the surplus of posts we'll continue to roll out this week. But mostly the memories, captured in photographic form by ComicsAlliance contributors and friends. The bulk of our experience is what you read and see in the SDCC 2012 articles and videos, but this is a little look behind-the-scenes that we hope you'll enjoy.

San Diego's Gaslamp District as seen from the upper floor of the convention center
Wonder Girls limbo'ing with the magic lasso: brilliant


Gotham City Tacos. They were pretty good, yeah.


Bethany and her running crew causing mischief the middle of the night in a hotel lobby somewhere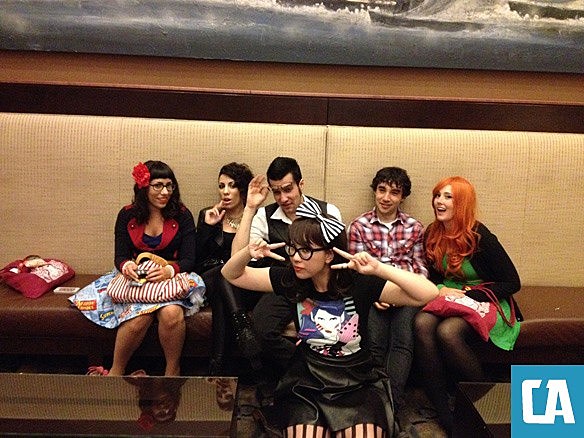 Bulk and Skull and Caleb


War Rocket Ajax Hundo Clubber Dave Conde brought a vintage Thrasher magazine to the con in hopes that he'd run into Chris Sims and he could sign it. Sims did, with "RIP IT HARD!"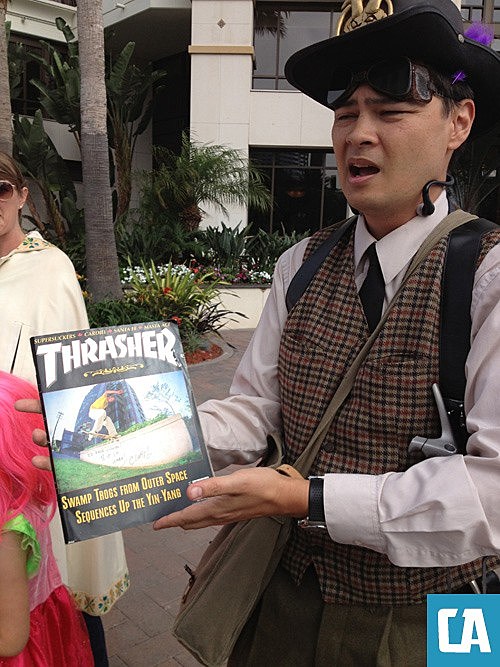 Jem is excitement


Jenn from Just Jenn designs with her Hulk cookies (green tea and chocolate), which were delicious


Khouri Rises... with a huge bag


Andy Khouri, Joe Hughes and Dylan Todd at a serious business dinner


Caleb Gollner, David Uzumeri and Andrew Wheeler at the same dinner (Bethany had better things to do)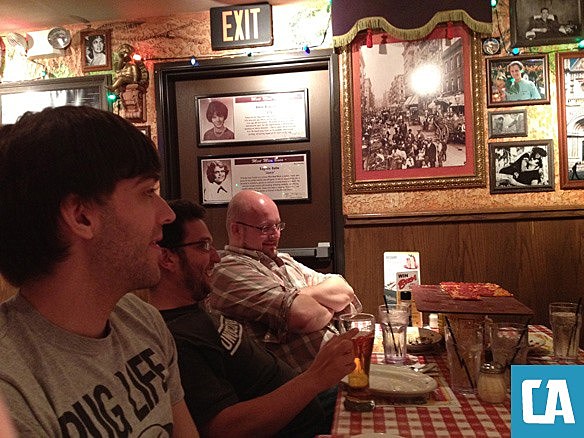 Regular Show creator JG Quintel and Sims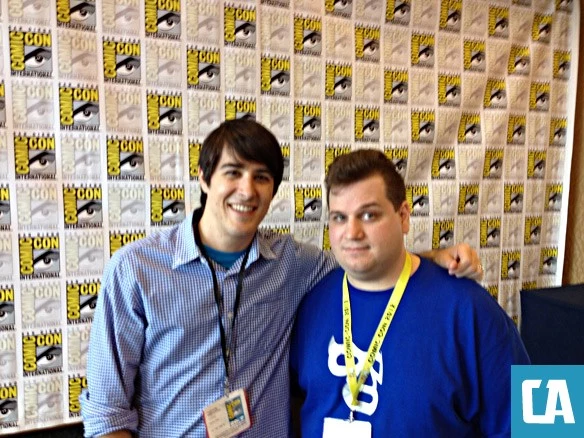 Bethany and Ali Kay with Batmobile '66 designer George Barris


Not everyone was a Brony at the Hasbro booth


Dylan Todd isn't a man, he's a system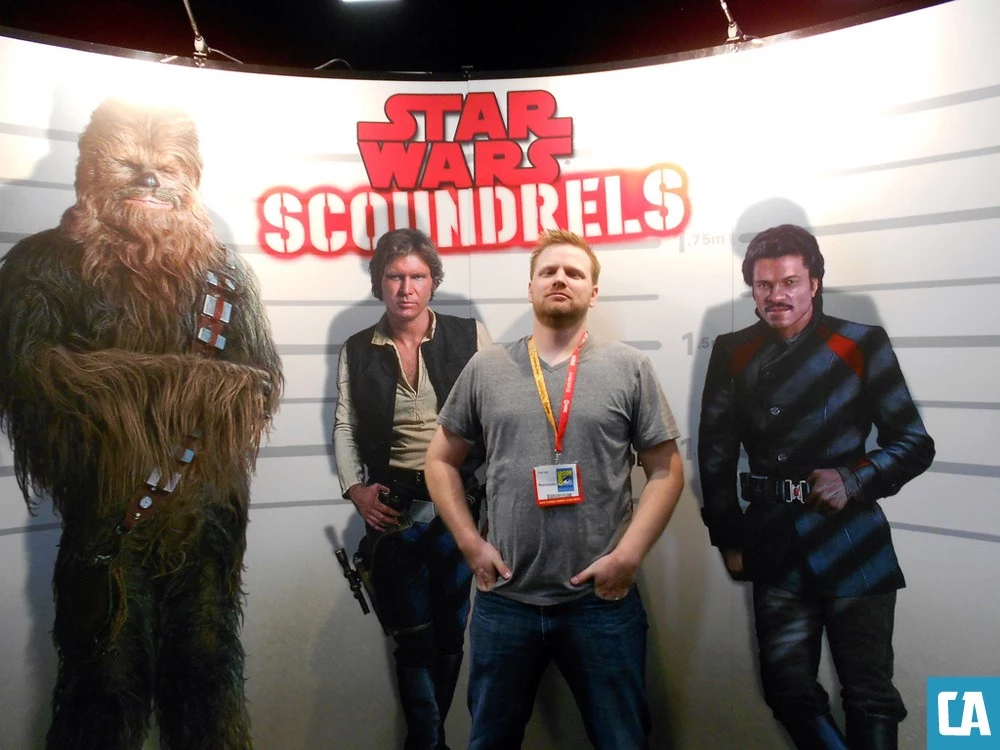 Andy with Rich Johnston, Heidi MacDonald, Tom Spurgeon and moderator Douglas Wolk at the Bleeding Alliance of Beat Reporters panel


Bethany and her posse of bros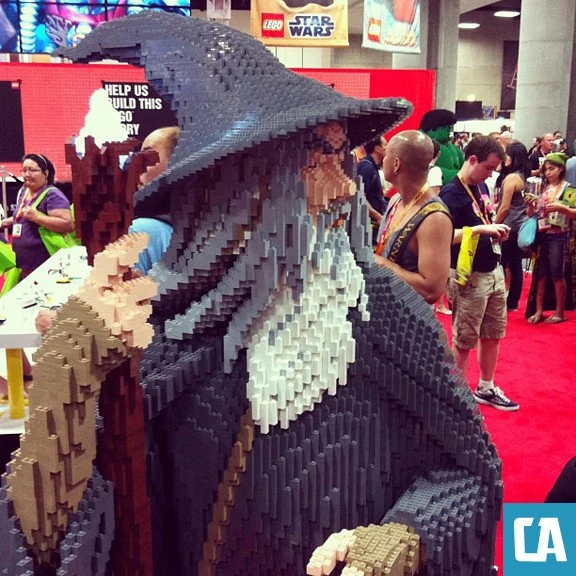 This girl was cosplaying as Bethany's infamous Snorlax dress.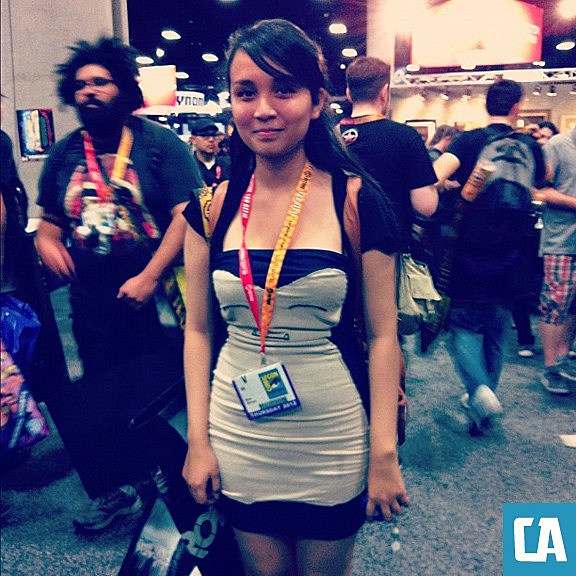 Chris Sims and the Internet


Ali Kay and Bethany, serving Venture Bros. REALNESS


Twin Bee's Juli Abene in stylish Adventure Time-inspired fashions


Stephanie Brown Spoiler/Gandalf mashup -- non-canonical


YOU CAN'T SEE ME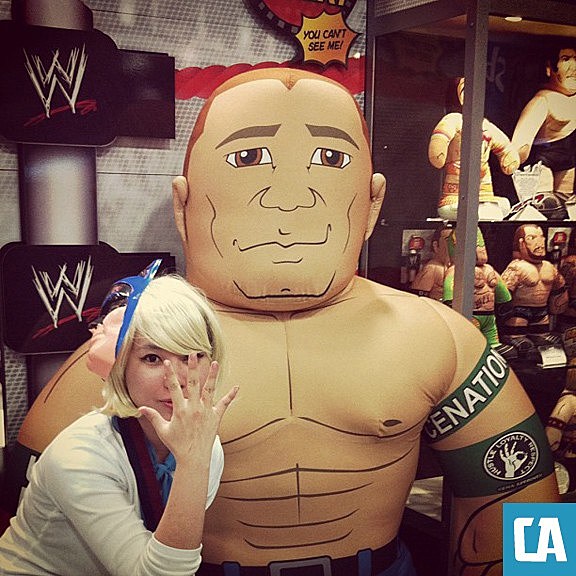 Bethany and a Stan Lee cosplayer, possibly related to Stan Lee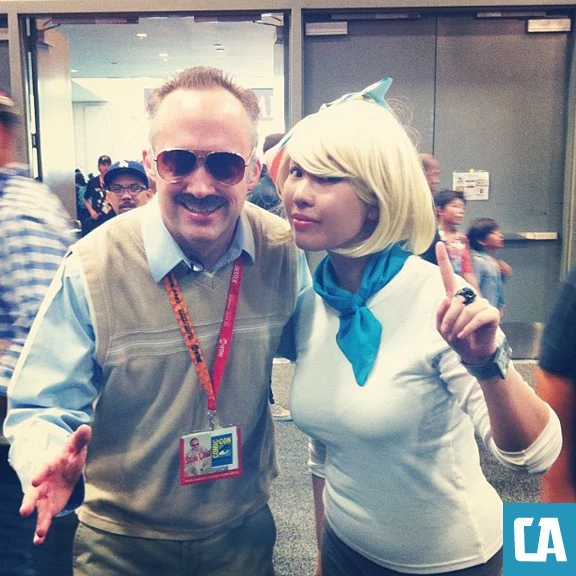 DC Comics & Marvel iPhone cases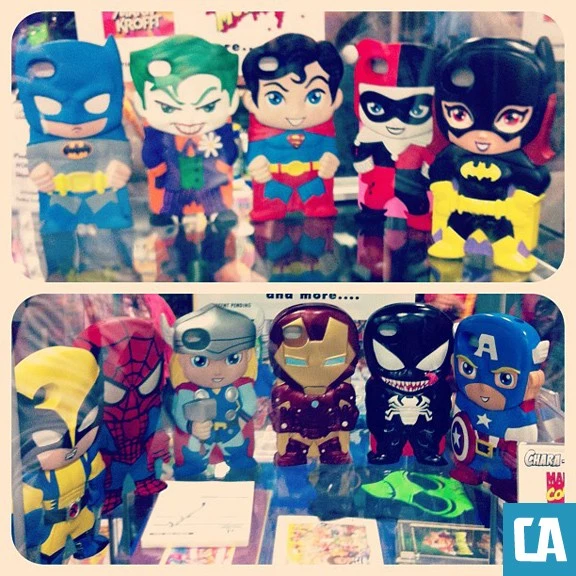 Whoever holds this hammer if he be worthy shall possess the power of COMIC SANS.


Ali and Bethany mix it up in X-Men cosplay


Typically subdued scene from the Wired Cafe


Clever Game of Thrones graffiti in the Omni elevators


The greatest Power Ranger of all time


ComicsAlliance's Caleb Goellner, Chris Sims, Andy Khouri, Bethany Fong (those are her "work clothes") and Joe Hughes


Supply run for ComicsAlliance's San Diego HQ (aka the Khondo)




"Romulan Ale" mixed by friend-o-CA Jon Sung - no we don't know what's in it


Khouri, Joe and Caleb at DC Entertainment's "We Can Be Heroes" event


The Khourt of Owls


MAC cosmetics fans lining up for Archie/MAC swag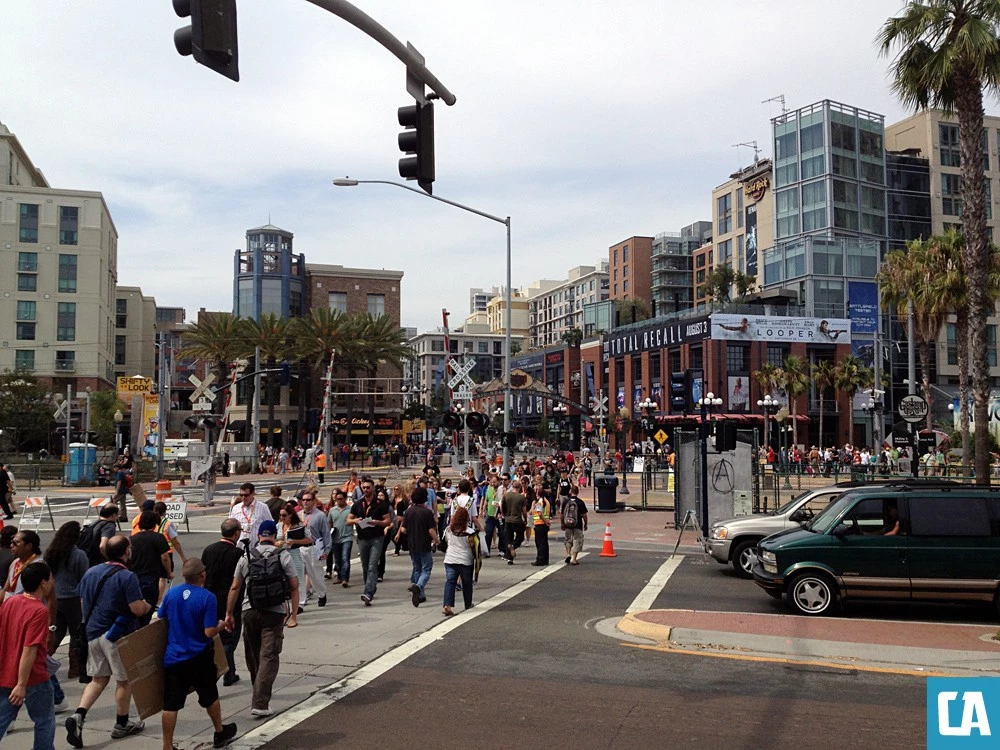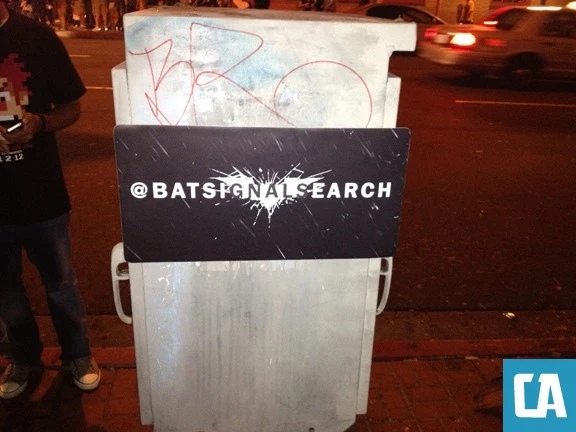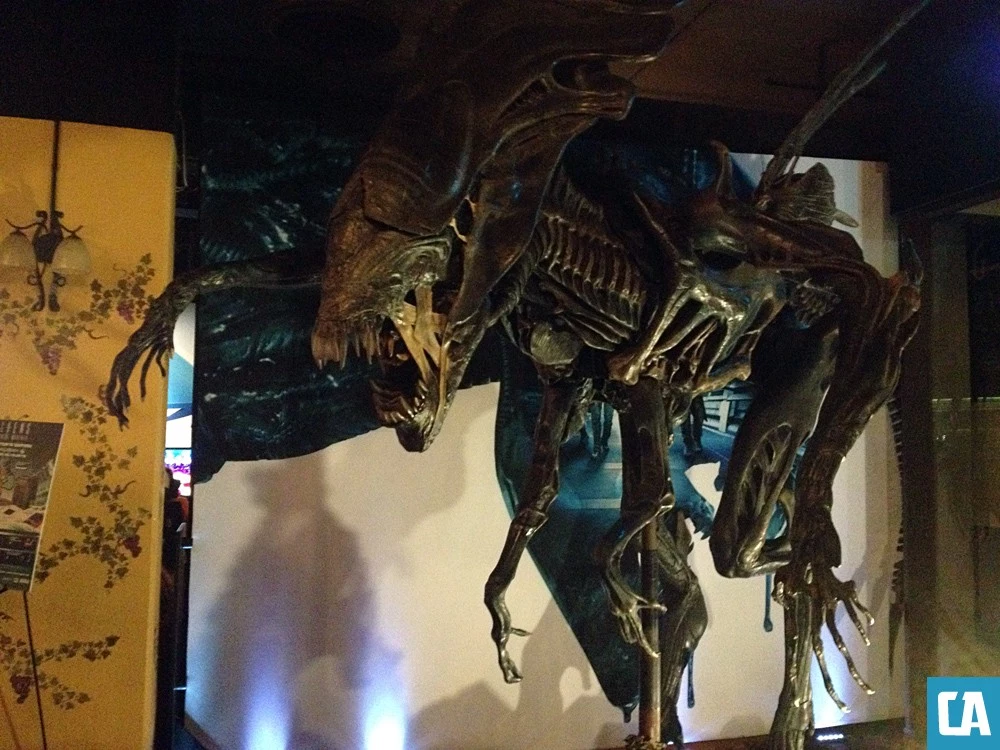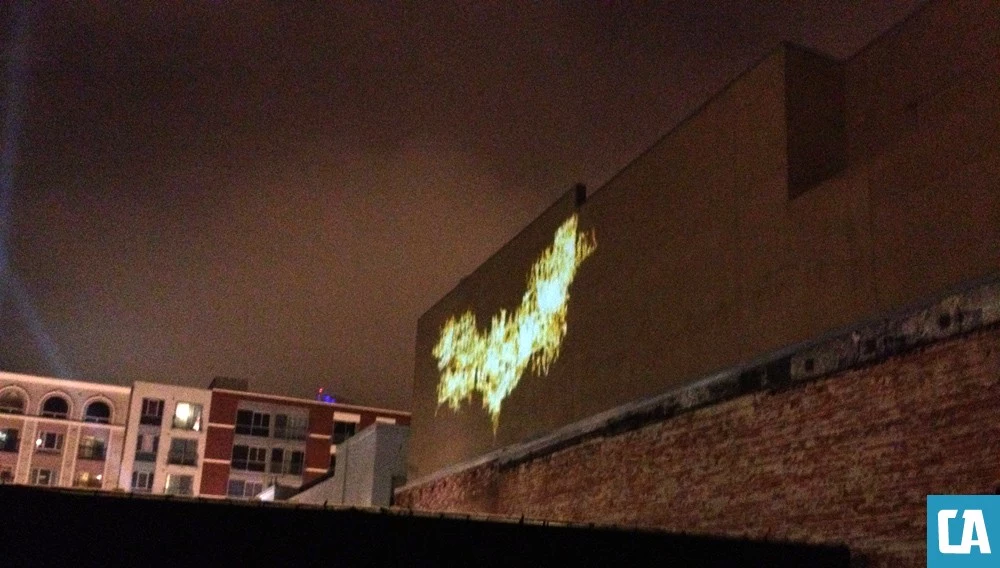 NO STEP


Andy Yen meets history's greatest hero


Blissfully cliche convention center escalator shot


The line outside Hall H aka the Trail of Beers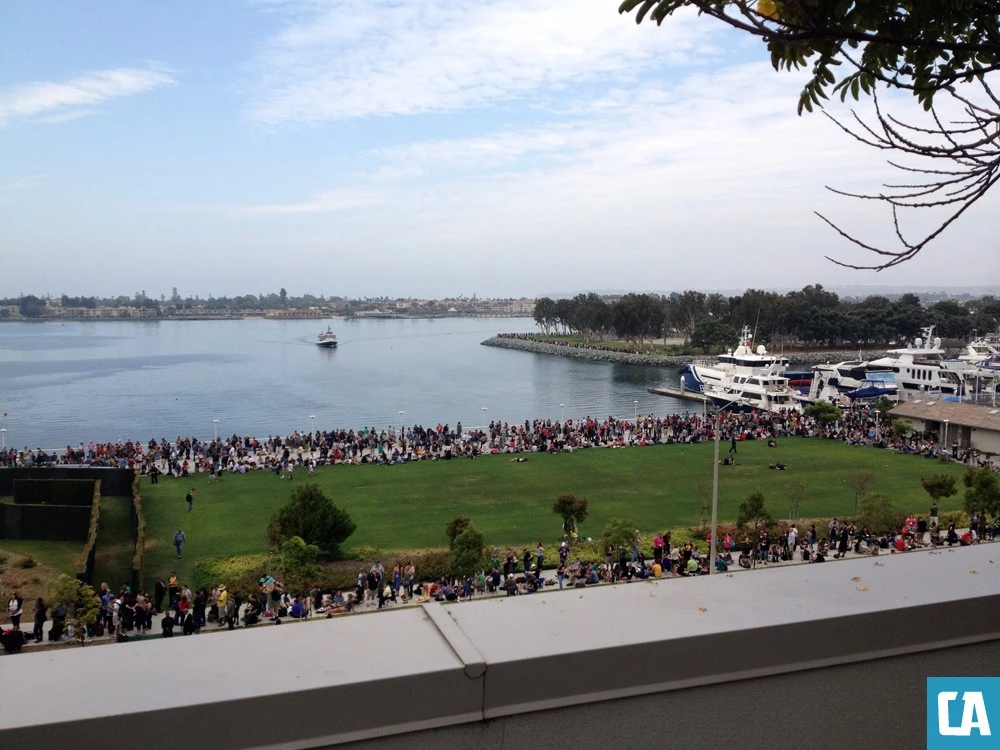 Chris Sims takes his enemy's head, and with it his power


The only known photograph of David Uzumeri


All photos by Bethany Fong (bettyfelon on Instagram), Joe Hatton (everyshow on Instagram) Joseph Hughes, Ali Kay (gutsinside on Instagram), Andy Khouri (andykhouri on Instagram), Chris Sims, Dylan Todd (bigredrobot on Instagram), Caleb Goellner (mondegreenranger on Instagram) and Andy Yen (renowned on Instagram) for ComicsAlliance.