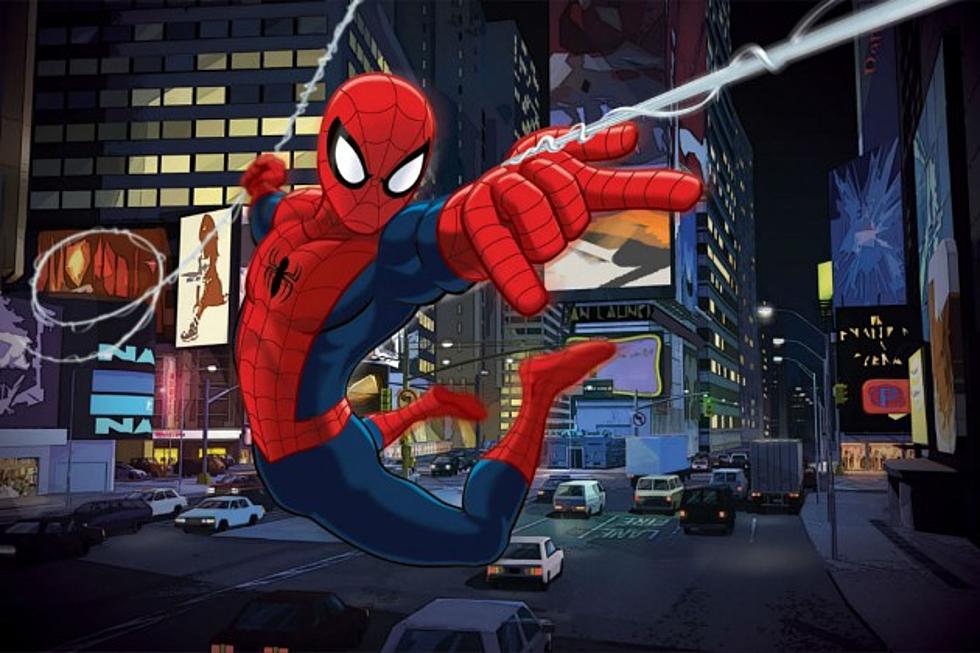 'Spider-Man' Animated Movie Officially Coming From Phil Lord and Chris Miller
Disney
It was rumored a while back during the big Sony e-mail hack that the studio was pursuing Phil Lord and Chris Miller for an animated Spider-Man film. Now that Sony and Marvel have reached an agreement to cross the web-slinger over into the MCU, some progress is being made in the realm of Spidey, and the studio has officially confirmed The LEGO Movie duo for a new animated project.
Sony made the big announcement during CinemaCon tonight in Las Vegas, as confirmed by several tweets from the press:
Lord and Miller's animated Spider-Man film will arrive on July 20, 2018, and will co-exist with the new Spider-Man created by Sony and Marvel. Sony exec Tom Rothman initially said the film will be in keeping with the new Spidey continuity, though Sony later clarified that this might not be the case. The new Spider-Man will make his debut in Captain America: Civil War, followed by his own solo movie on July 27, 2018, with the Lord and Miller film arriving about a year later. The hero is also expected to appear in Avengers: Infinity War.
Lord and Miller are, obviously, excellent choices for an animated Spider-Man film, and the duo were also recently reported to be developing a script for WB's The Flash solo movie, firmly placing them in both major competing franchises. It's unclear at this time whether Lord and Miller haven't lined up a new directing project since The LEGO Movie, and it's unclear if the pair will direct this animated Spider-Man project, though Sony is said to be pursuing them for the gig in addition to writing and producing.
100 Interesting Movie Facts You May Not Know