ComicsAlliance Week in Review: February 25-March 2


And so ends another week at ComicsAlliance. And soon, a new week at ComicsAlliance begins. In the mean time, here's our weekly look at the week.

Publishing:

-Image Comics announced their 2012 slate of projects at their first-ever Image specific convention
-Longtime Marvel artist Bryan Hitch and his partner Jonathan Ross pitch their Image Comics collaboration America's Got Powers as "Twice the Marvel for $1 Less"
Interviews:

-Lauren Davis talks to Smut Peddler editor Spike Trotman
-Laura Hudson talks to King City creator and ComicsAlliance favorite Brandon Graham
Reviews:

-Aaron Colter's Best Webcomics Ever (This Week)
-Douglas Wolk on Gilbert Hernandez's Birdland
-John Parker on Chester Brown's The Playboy
-Matt Seneca on Guido Crepax's Valentina
Previews:

-G.I. Joe: A Real American Hero Annual #1
-X-O Manowar #1's talking variant cover proves we are indeed living in the future
-Boom's Emerald City Comicon exclusive covers
-James Stokoe's long-awaited Orc Stain #7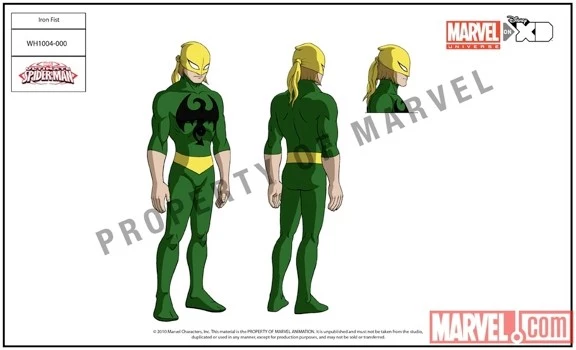 Animation:

-Marvel and Disney XD have released thier Ultimate Spider-Man character designs for Iron Fist, White Tiger and Luke Cage
-Thanks to Disney XD's Pac-Man-The Adventure Begins, the Pac is back
-Hopefully the next attempt at a Teenage Mutant Ninja Turtle film will involve stop-motion animation
Film:

-Bryan Hitch introduced 1978's Superman: The Movie at the Glasgow Film Festival, and you can read his speech online
-Chris Sims reports that Star Wars XXX, a "porn parody" of the first (or is it fourth now?) Star Wars movie, is problematic
-The Avengers trailer features Marvel heroes fighting and teaming up
-Andy Khouri has some highlights from 1987 documentary Masters of Comic Book Art
-This is what The Avengers' Maria Hill will look like
Toys:

-The Avengers trailers and promo materials have been coy about just who The Avengers will be fighting against, but Lego gives us a glimpse
Fashion:

-This week's Best Cosplay Ever (This Week)
-Superhero movies even have nail polish tie-ins, apparently
-DC released the designs for Earth 2's Batman and Robin, Supergirl and Wonder Woman and Superman
Awesomeness:

-Chris Sims at Batroc the Lepair-er, Leaper, wished us all a joyeux Leap Day
-In the best-feeling feel-good story of the week-if not month or year-Matthew Logelin decides to educate himself in the world of superheroes, Star Wars and the likes in order to be a better father to his fangirl three-year-old
-Manga artist Yusuke Murata's comic needs to be seen to be believed (actually, I saw it, and it's still pretty unbelievable)
Art:

-Mahmoud Abdoun's minimalist art
-Roberto Salvador has superheroes open up and say "AAA!"
-Chris Gerringer knows that feel, bro
-This month's Best Comic Book Covers Ever (This Month)